The Optimizer Invest team will be spending two exciting days at BAC between November 1-2, when the affiliate industry is gathering in Berlin for many productive exchanges. We want to make sure to meet as many great affiliates. We are looking to discuss future M&A, or simply how to prepare for such an exit in the future.
Optimizer invest has been the strategic partner for a large volume of mergers and acquisitions for Catena Media for the past few years. Our team comes with high expertise and can help you prepare your affiliate business for future, therefore, please make sure to reach out so we can schedule a meeting beforehand.
You can also see Carla on the "Raising capital: It takes money to make money" panel on Thursday 2nd at 10:00, don't miss it!
Attending from Optimizer Invest:
Carla Maree Vella – CEO
Kim Sandin – Investment Analyst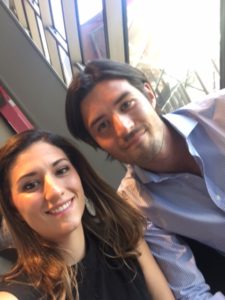 To pre-book a meeting with us, please contact maria (at) optimizerinvest (dot) com, name the email "Meeting at BAC"